WHO WE ARE
We are an inbound specialist in cultural and historical tours to the least visited destinations in West & Central Africa. Let us take you on a voyage delving deep into the cultures and traditions of our people. We connect you to mother Africa like no one does with participatory tours on our itineraries!
Our approach to touring Africa offers you a rare opportunity to visit, interact and even stay with families in some of the most amazing places in our region. We ensure personalized services even on our small group tours. Whether you ride in a "kabu-kabu"(local taxi) or take a helicopter tour, you'll experience firsthand, the diverse cultures and tradition of the region and after a long day out, we ensure you have a comfortable night's rest in our deluxe accommodations ranging from 5 star hotels to tastefully furnished African huts.
Our guides are mostly college undergraduates, indigenous to our destinations and have very close ties to the local community. Our host communities are ever ready to welcome our guest into their homes and lives inviting them to join in their colorful ceremonies and even share lunch with their families.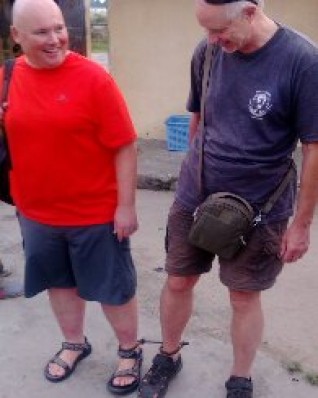 WHO MAKES THE TRIP SEAMLESS FOR US?
We are proud of our carefully selected team not just for their wealth of experience and skills, but also for their diverse knowledge of various industries and good track records. This diverse knowledge base has given us a unique insight into our clients changing travel needs. Members of this team are: